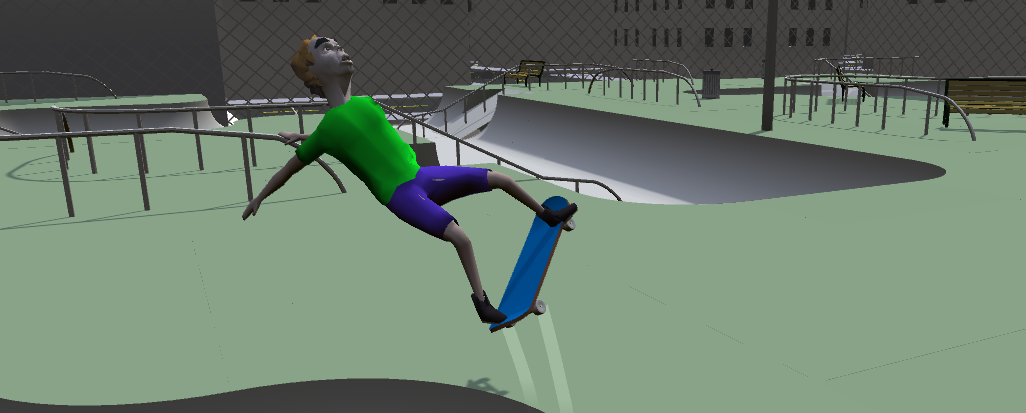 Proc Skater 2016
A downloadable game for Windows, macOS, Linux, and Android
Proc Skater 2016 is a new kind of skateboarding game. Pick a name and enjoy your custom, artisanal, one-of-a-kind skatepark and skateboarder. Accrue points as you complete tricks and create cool recorded gifs to share your exploits. All generation is seeded, meaning that any park/rider/city combination will always be the same from a given name. Find the parks that best suit your play style.
Built in Unity with Clojure thanks to the arcadia Unity plugin.
Created by Joseph Parker and Ryan Jones. Gamepad support by Oscar Morante.
Thanks to your donations this game raised $379.00 for the Southern Poverty Law Center!!!
The SPLC stands for opposing hate crime, supporting equitable schooling, and seeking justice for the most vulnerable members of our society.

CONTROLS:
WASD for board forward/back/left/right.
QE for rolling while in the air.
WS for pivoting forward and back while in the air.
SPACE for jumping.
ESCAPE to go to menu, or quit game in menu
L for starting/stopping a recording. The last 12 seconds of a recording will be saved to a *.gif file somewhere on your computer.
!ANDROID VERSION!

Play Procskater on the go! See the .apk download below.
Changelog:
11/14/2016: Bumped up jump force. Upped physics iterations. Fixed score multiplier. Set default graphics level to "Fantastic".
11/14/2016: Fixed missing final.xml in mac version